3D Maxpider® Interior Surface Systems™
MAXpider 3D
FLOOR MATS
Digitized Custom Fit Rigid Floor Mats
Maxpider Patented Bottom Layer Keeps Mats in Place
Color Options: Check the item TITLE to see which color THIS item is for!
Gray:
Black:
Beige:
(Sample Photos - Not Vehicle Specific - these are examples - the mats you receive will be vehicle specific)
These mats have 3 layers:
Top: "Carbon Fiber" Embossed Pattern - 3 Dimensional Design
Middle: a Waterproof, Shock absorbent & Sound insulating barrier
Bottom: Anti-skid MAXSpider fibers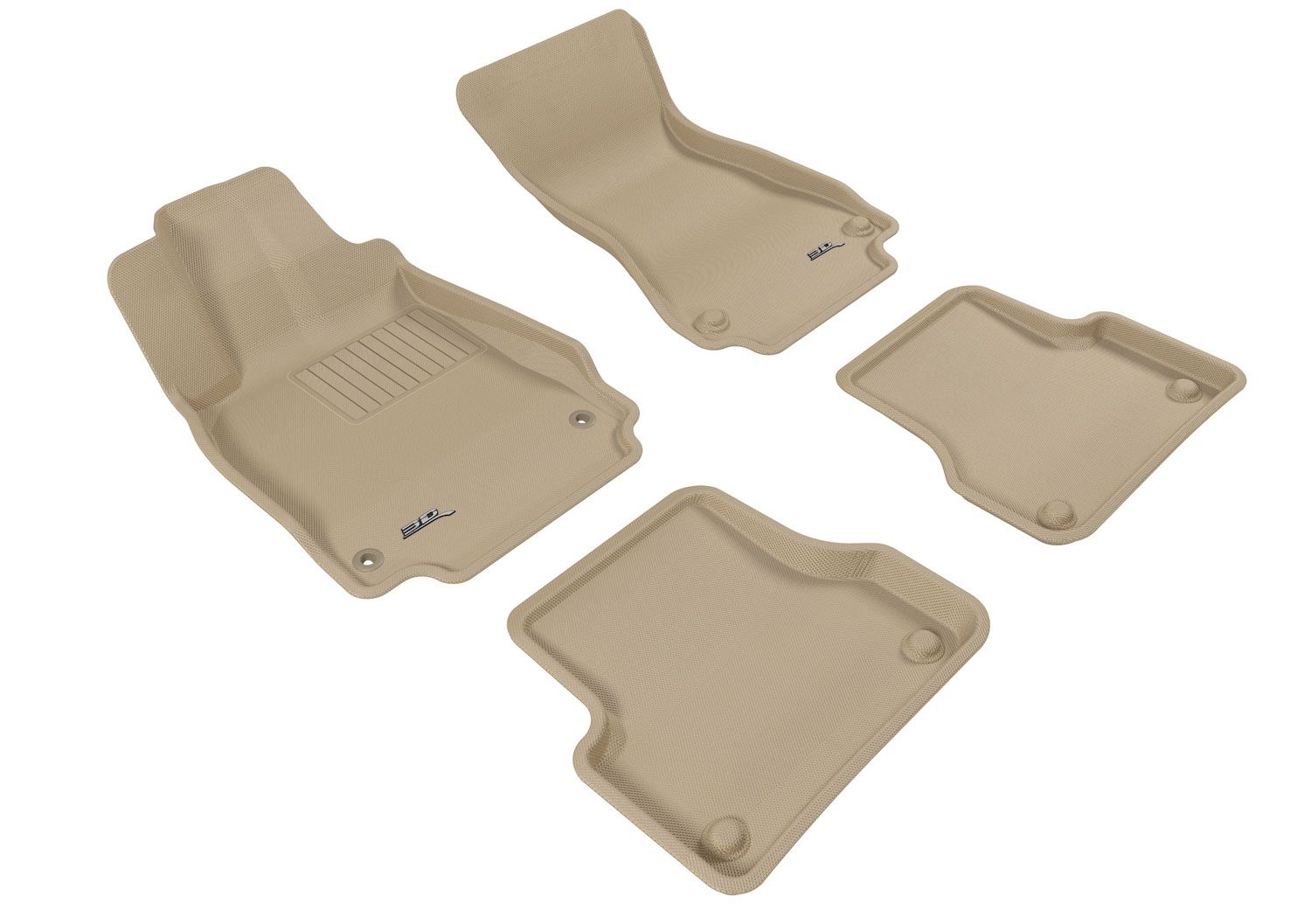 ◆ Custom Fit: 3D designed to perfectly match each vehicle application providing total protection.
◆ Durable: Unique KAGU texture surface. Strong, durable and wear resistant. Rigid and won't deform over time.
◆ Waterproof: Protect Your Carpets.

◆ Dirt/Stain Resistant: Prevents stains from mud, snow, water, or grease. Easy Care, Wipe with Wet Towel or Hose Off.
◆ Heel Pad Durable Driver Side Heel Pad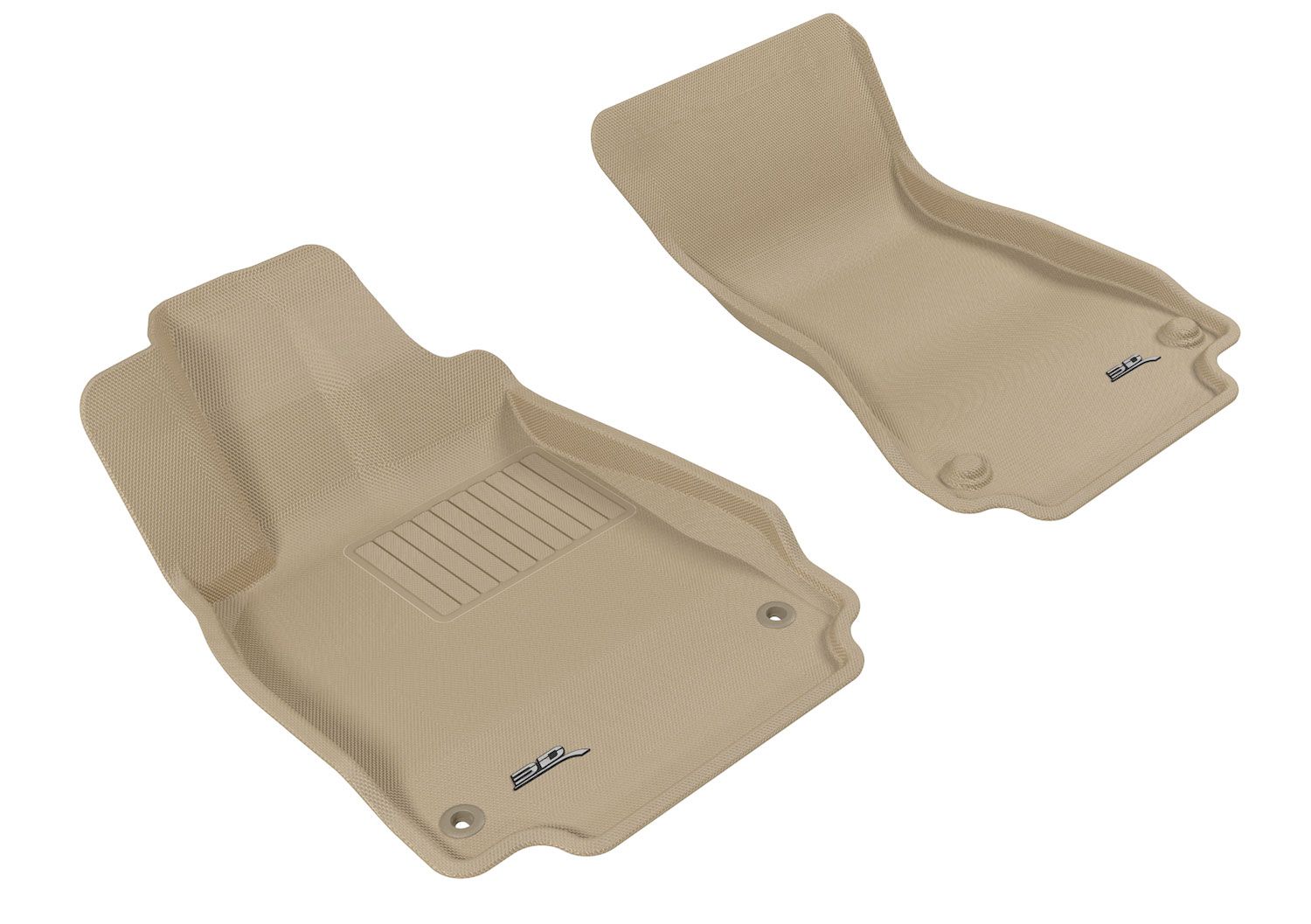 ◆ Anti-skid bottom: Anti-skid bottom layer prevents the mat from sliding and provides the ultimate safety.
◆ Environmentally Friendly: Manufactured with environmentally friendly materials that are non-toxic, odorless, and sound dampening.
Three Year Manufacturer's Warranty:
U-Ace Inc. offers a limited 3 Year Warranty. This guarantees these floor mats to be free from defects in materials and workmanship for three years after your purchase from Autonotions, LLC. This guarantee does not cover damages from road hazards, improper installation or operation, or willful abuse or modification.
Information about the manufacturer: U-Ace
"Creating ideas is our business!" U Ace, Inc. is the designer, patent holder, and manufacturer of a wide variety of automotive accessories and other innovative products. Combining their knowhow, creativity, and manufacturing expertise with customers' needs is the key to the success of the 3D brand in the automotive market.
U-Ace is continuously developing new products to satisfy customers worldwide. Their team of professional engineers and experienced labor force man the production lines and processes to provide an extensive range of products: 3D molded car mats, car canopies, multipurpose plates, car sunshades, home appliances, sports accessories, and other OEM products.
U-Ace is strongly committed to offering innovative 3D products with the highest quality at competitive prices. We welcome you to the world of 3D and look forward to creating prosperity together because, "Creating ideas is our business!"
USA & Worldwide Patented or Patent Pending China Patent No.: ZL200920268859, ZL200920266923.6 Taiwan Patent No.: M382997, M381550